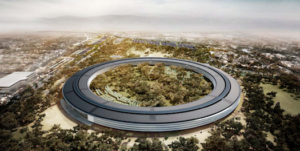 Dear Tim Cook,
We've never met. I am a partner at Smash Strategies, a firm focused on advancing progress for women and girls. I recently left the U.S. Department of State, where I served in the Secretary's Office of Global Women's Issues.
I read your recent interview in the Auburn Plainsman, and was encouraged by your emphasis on hiring the best talent and ensuring that women have every opportunity to thrive in science, technology, engineering and math (STEM) careers. As you noted, we need the best thinkers – women and men – to be part of the tech workforce, or the U.S. will lose its innovation edge.
There is a lot of work to be done by the tech community, governments and educational institutions to meet this goal. Experts estimate there will be 1.4 million computer science jobs in the U.S. by 2020. Yet, in 2015, only 25 percent of the computing workforce were women, and less than 10 percent were women of color.
When I was at the State Department, we supported innovative efforts to help women and girls develop, and deepen, an interest in STEM. We worked in partnership with tech companies and other governments on STEM camps. TechWomen brings emerging tech women from Africa, Central and South Asia, and the Middle East to the U.S. to expand networks and opportunities, linking them with leaders in Silicon Valley.
Along the way, we learned that it is important to 1) recognize the value of diverse views and cultivate ways of tackling science and technology problems that are inclusive, not exclusive; 2) address workplace barriers that make it hard for employees to balance work and family; 3) be purposeful in efforts to attract women to STEM; 4) highlight women role models; and 5) promote STEM's role in solving problems and having a social impact, which makes these fields more appealing to women.
Michelle Obama just spoke at Apple's Worldwide Developers Conference, and highlighted the importance of women's engagement in every level of design and coding. As she said about app design, "If women aren't at the table, you're going to miss my dollar. Because you don't really know me."
It has been widely reported that Apple is working hard to bring more women into the company, and women currently comprise 32 percent of its workforce. I applaud your recruitment of women and other underrepresented groups, your partnerships with the National Center for Women and Information Technology to improve access to talented women in technology, and your support of the Grace Hopper Celebration of Women in Computing, the world's largest gathering of women technologists.
But, Apple and other companies in the tech sector could help attract and retain talented women (and men) by thinking more broadly and acknowledging that women in tech face many of the same challenges that women face across sectors. One of those key challenges is lack of access to child care. According to a 2015 White House Report on early childhood, "[p]arents who have child care options are better able to work, and to work more hours."
Along those lines, I was surprised to read that Apple's stunning new headquarters has space for a 100,000-square foot gym, but not for child care facilities. (By the way, I've tried several times to have this confirmed – or not — with Apple public relations, but can't get anyone on the record.)
I'm sure the gym will help Apple employees relieve stress and keep focused, but having on-site child care help employees relieve the stress of seeking out quality child care, help them focus on their work, and use their skills to build new and innovative products. A recent report found that over a six-month period, 45 percent of parents are absent from work at least once, and miss an average of 4.3 days, due to problems with child care.
Glassdoor and others report on why people like working at Apple: your leadership is one of the things people like, as well as the excellent training people receive, and beer bashes. A child care facility on the Apple campus isn't a panacea, but Apple is a market leader in the new economy and a company that sets the pace for so many others. Why not make sure that providing access to on-site child care is available and valued in Apple's corporate culture?
As we continue to innovate and create jobs, it's critical to keep focused on what we can do to recruit and retain the best talent and the most diverse workforce. This should be an easy one.