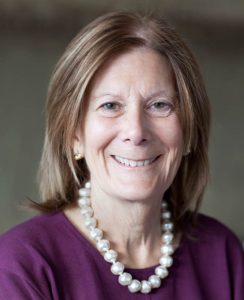 Stephenie Foster is a recognized voice in women's leadership and empowerment. She is currently a Partner at Smash Strategies, a firm dedicated to advising businesses, foundations and non-profit organizations on how to achieve better results by focusing on women's leadership and gender equality. 
Before co-founding Smash Strategies, Stephenie served at the U.S. Department of State from 2012-2017. There, she was a Senior Advisor and Counselor to the Ambassador-at-Large for Global Women's Issues, and managed a wide range of key policies and programs, including the women, peace, and security initiative, women's political participation, and women's economic empowerment. As a senior official, Stephenie represented the U.S. in multilateral and bilateral forums. Stephenie also served at the U.S. Embassy in Kabul, Afghanistan, where she focused on women and civil society and traveled extensively to work with individuals and organizations advancing the role of women in Afghan society.

Stephenie has broad and deep experience in government, policy, and the law. She served as Chief of Staff to U.S. Senators Barbara Mikulski (D-MD) and Christopher Dodd (D-CT); was General Counsel of the U.S. General Services Administration; founded her own consulting firm; and served in senior management positions in the non-profit sector.  She began her career as an attorney, and was a litigation partner in San Francisco, California.

Stephenie is a sought-after public speaker; has published multiple articles on women's global engagement in politics, the economy, and society; and has been a Professorial Lecturer and Executive in Residence at the Women & Politics Institute at American University in Washington, DC. Stephenie is also available for media interviews, and is part of the SheSource expert database.