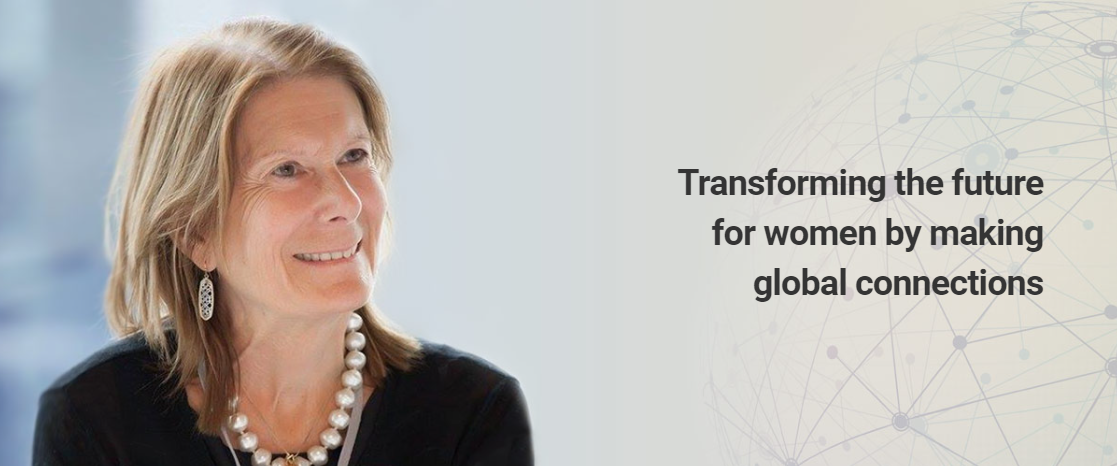 About Stephenie Foster
Stephenie Foster (she/her) has deep and broad expertise in women's economic and political empowerment with decades of experience on Capitol Hill, in the Executive Branch, the non-profit sector, and in the law. She has been fighting for women and girls her entire career; Empowering women in Afghan war zones (U.S. Embassy, Kabul), monitoring elections in Ukraine, representing the U.S. State Department in meetings with government and civil society leaders (Office of Global Women's Issues), and serving as a Chief of Staff in the U.S. Senate. Having traveled, lived, or worked in over 100 countries, she has consistently used her voice and actions to change discriminatory laws and policies and help shift cultural norms and inequalities. She is a founding partner of Smash Strategies, which provides strategic advice to corporations, institutions and philanthropists to ensure that their investments in women and girls are effective and transformational. Based on her unique experiences, she understands the political and policy landscapes relevant to empowering women and girls, in order to increase their opportunities for leadership and growth and promote a more equal world.
Get involved in the fight for women and girls…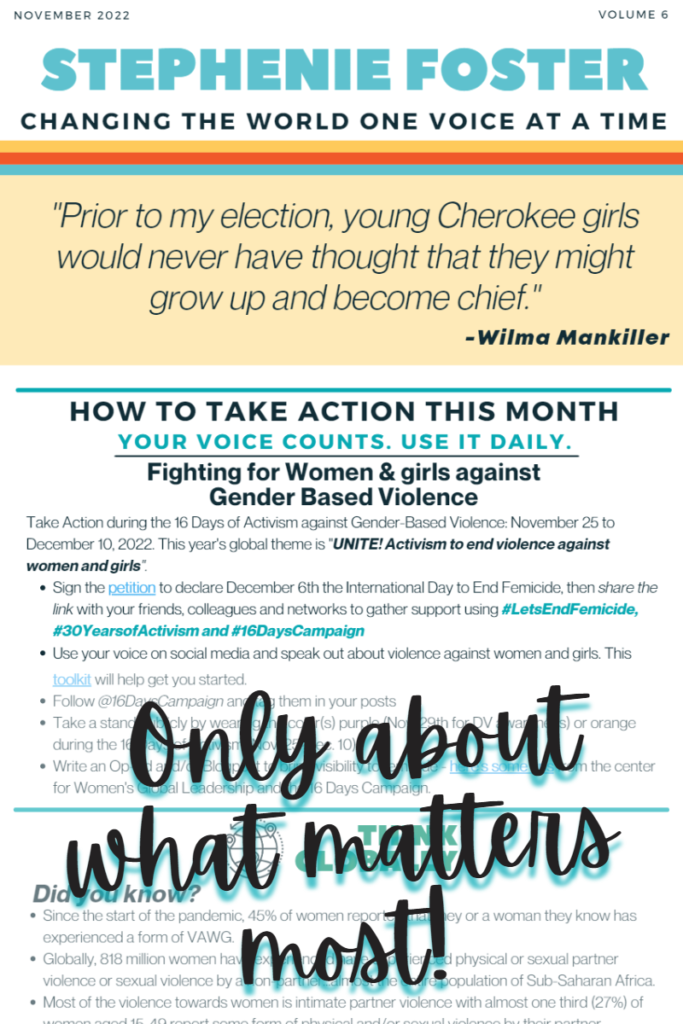 Easily stay up to date with Stephenie's work fighting for women and girls by subscribing to Take Action. When you sign up, you'll receive our newsletters featuring timely information about being an advocate in your everyday life, first access to new tools and resources, plus Stephenie's complimentary guide titled, "9 Steps to Powerful Change."
Are you on social media? Follow Stephenie & Take Action on social media and share essential posts on all the latest advocacy information with the people in your networks. Help create waves of action for women and girls and for a more equal world.
Follow Stephenie
Follow Take Action
Blog & Publications
Stephenie is a frequent lecturer on why investing in women and girls is critically important. She has been a Professorial Lecturer at American University's Women & Politics Institute. She publishes regularly on the importance of investing in women and girls to our foreign policy, women in leadership, women and economic engagement, and women and security. She writes regularly for the Huffington Post and other media outlets.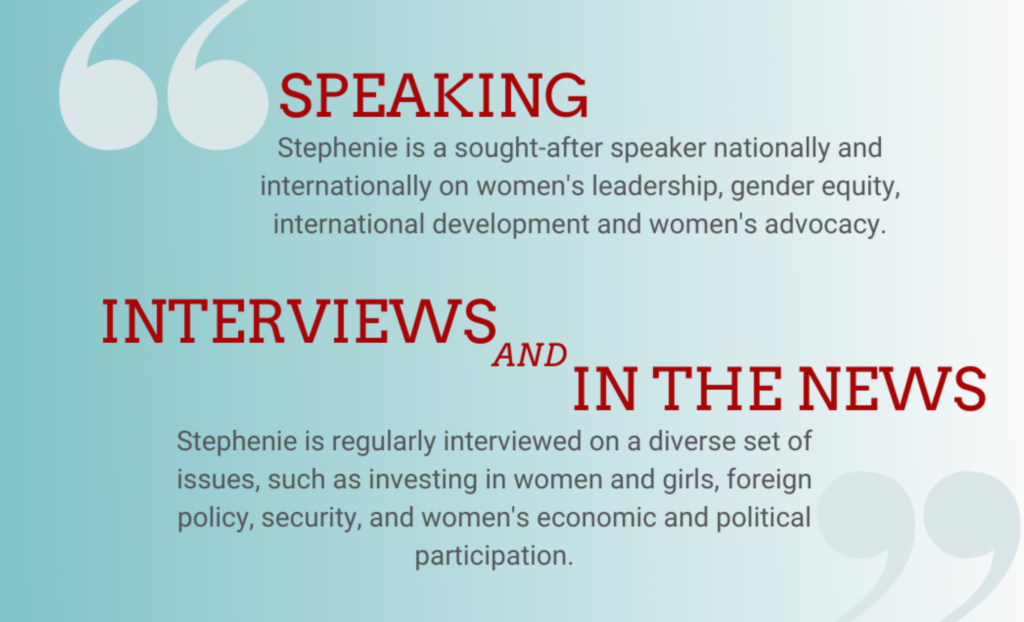 Are you part of a book club or other social group interested in advocacy? Do you work for a company or non-profit that wants to know more about how to help at home and have a global impact? Contact Stephenie today!
To learn more, take a closer look at her publications. Alternatively you might want to discover more on her blog.